Click here for a printable brochure.
Welcome to Nicolet Antler Lighting. Here, you will find unique hand crafted antler lighting and accessories, designed to fit every budget. If it's whitetail, mule deer, elk or moose you are looking for, we can design something for you. From the very extravagant custom designs, to the smallest of chandeliers, if you can dream it, we can make it come to life at Nicolet Antler Lighting. All lighting supplies are UL approved.
• Full line of Native American drums and rawhide shades.

• Antler repair and restoration.

• Custom orders welcome.

• Use your own antlers for
substantial savings.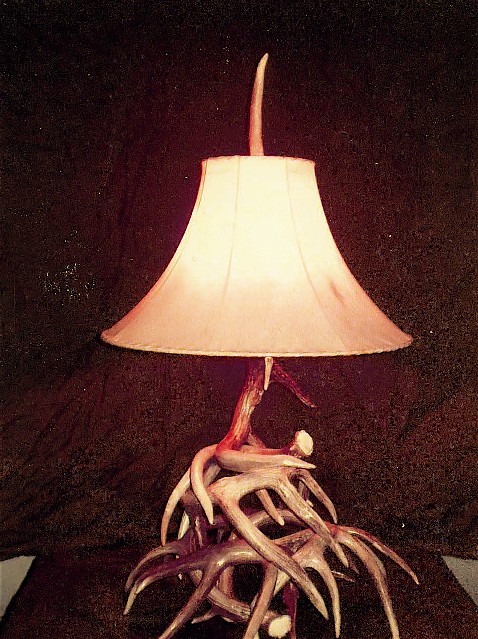 * Free delivery in Wisconsin
* Discounts on multiple item sales